---
Maui Wowi smoothie and espresso catering is hugely popular for bar and bat mitzvah celebrations. Sometimes we do our branded tiki bar with all natural fruit smoothies. Other times party-givers want our espresso bar with a formal setting. Last weekend it was our stellar Maui Wowi frozen Cappuccino smoothie that was the centerpiece of our menu at a double header b'nai mitzvah at the Old Westbury Country Club on Long Island. Our menu ingredients included crumbled Oreo cookies, Heath Bar crunch, cinnamon sugar syrup, dark chocolate bits, raspberry syrup, vanilla ice cream,  and of course lots and lots of whipped cream. The planner did a great job down to the last detail, including labels printed for the front of the cups to match the signage of the bar.
---
Here's a look at the bar that the event planner created, and the menu we developed for the party.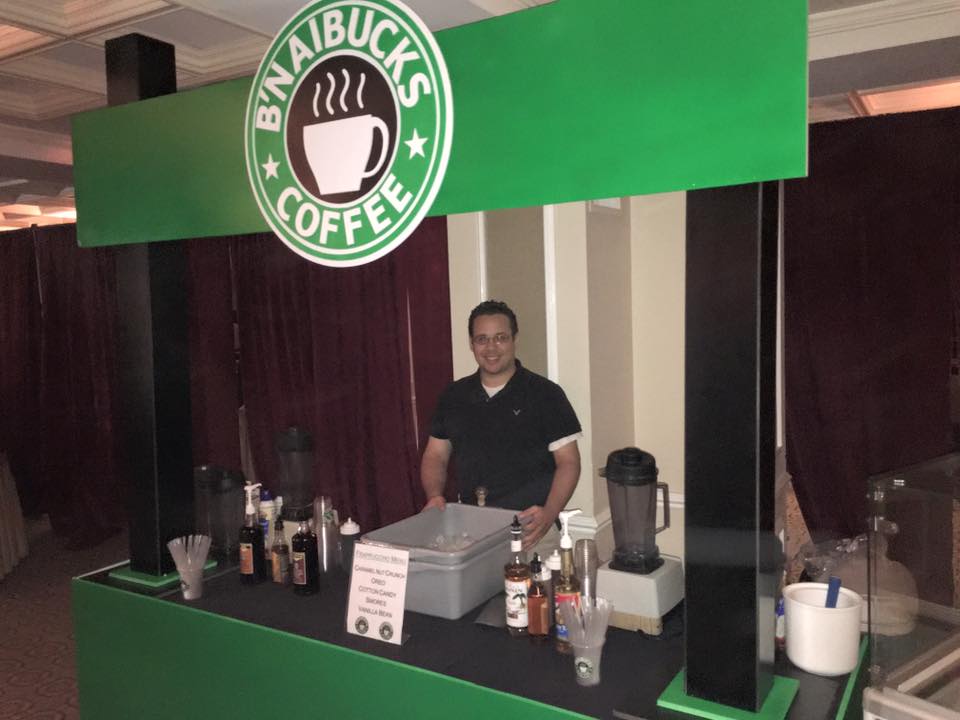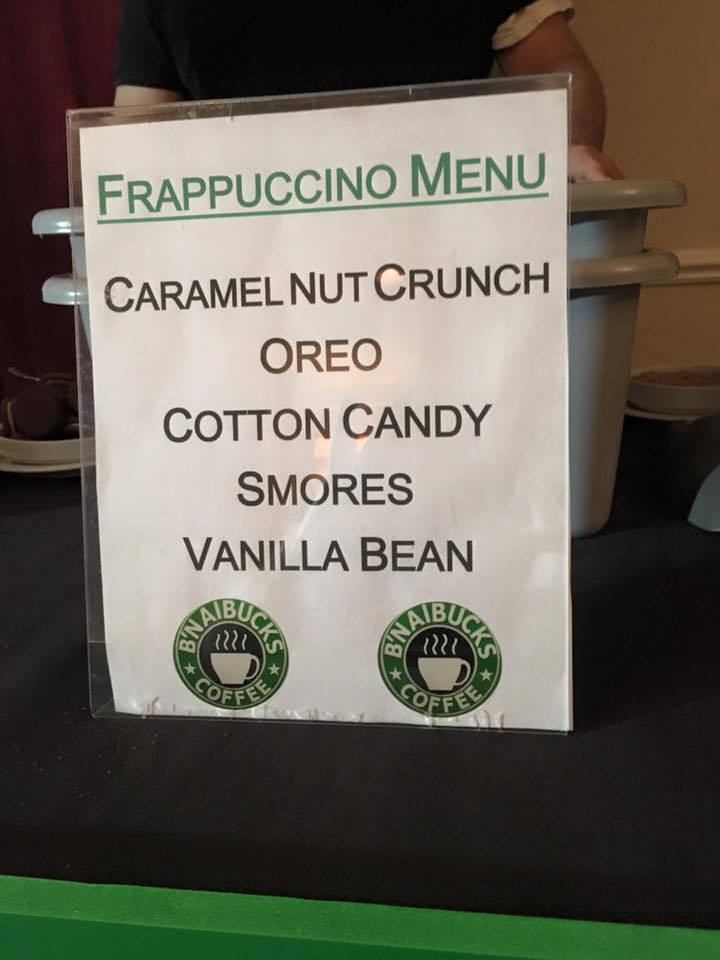 ---
Maui Wowi is always ready to suprise party planners with what we can do. It's not just tiki bar. It's any theme with the best gourmet beverages (way way better than Starbucks): Smoothies, espresso drinks, frappuccinos, shaved ice. For all kinds of parties. Ready for a quote? Click the button.
---