The team at Maui Wowi Coffee & Smoothie Catering has learned a lot over the last 15 years about what makes campus events successful. We figure we have made and served well over 1.5 million smoothies, espresso drinks and hot cocoas at more than 5,000 campus events during that time! That pretty much makes us experts at campus events. Here are some tips we hope you'll find useful to make your student activities (with us and with other service providers) more fun and successful.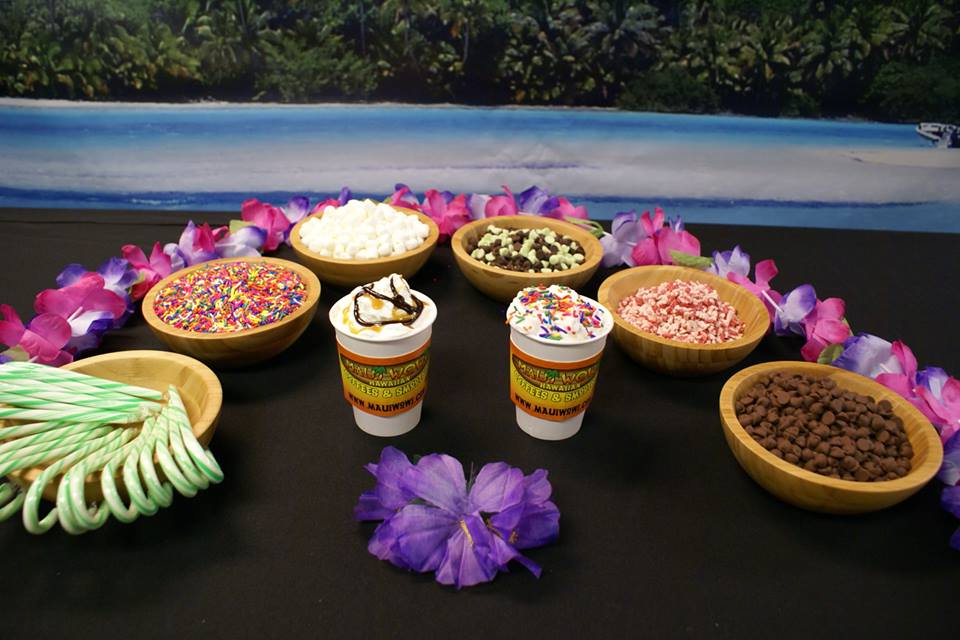 1. Tell them, tell them what you told them, and then tell them again
In the course of serving a few million drinks to students, we have heard the same question thousands of times. "What's this for?" While our standard wise guy answer is, "Your tuition check cleared!" we of course let them know that their campus activities board is sponsoring the event. But if we have to tell them, then you're not getting the credit you deserve. We suggest the following steps to raise awareness of your event.
Signage at the event
It doesn't have to be fancy. An A-frame sign (like you see outside restaurants) with a chalkboard or whiteboard and a few words about the event ("Take a Break with a Smoothie/Sponsored by your CAB"), positioned where people will see it, will do the trick.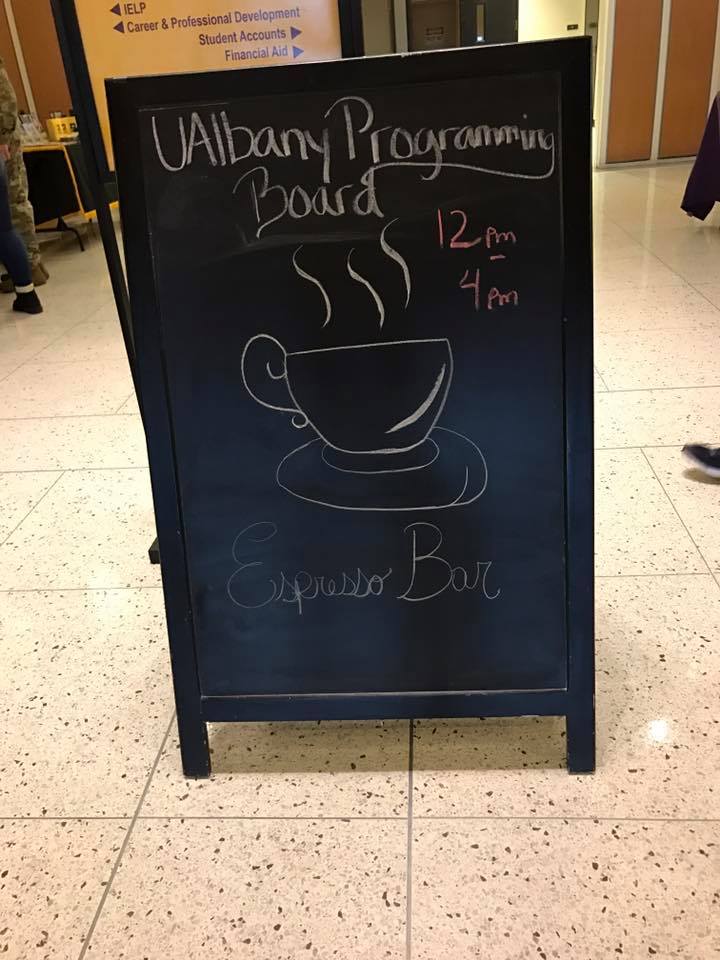 Text and social media before and during the event
Most campuses have the ability to send a group text to all students, in addition to Twitter, Facebook, Instagram, Snapchat and other social media. We suggest promoting our presence on campus a full week before the event, then the day before we're there, then the day of the event and during the event as well. (We'll send you a jpg of our logo to use in your promotion.) Our goal is to run out of everything we have – smoothies, cups, coffee, ice, everything – not because we're lazy and want have less to pack up (well, that's true, too) but because we want to reach and please the highest number of students we can. So send us home empty-handed!
2. Provide logo cups
We use our own cups for smoothies or espresso and hot cocoa drinks, but we'd be just as happy to use cups you provide. You can get logo cups with your college and CAB logo, including recyclable and compostable cups, produced inexpensively. We'd be happy to do it for you and bring them to your event. (BTW, compostable cups make a great tie-in with an Earth Day event, which is April 22, 2017).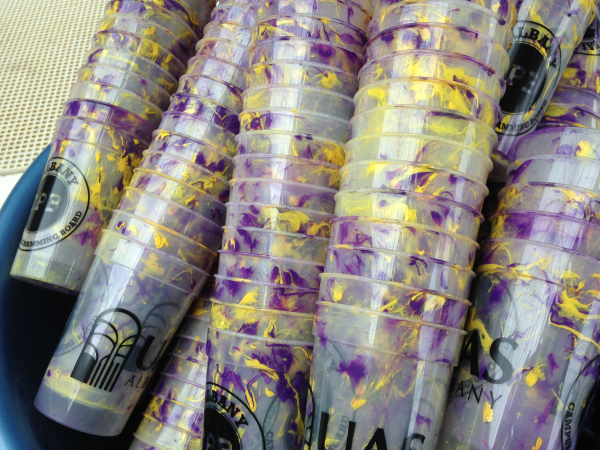 3. A little crowd control goes a long way
We've had campus events at which we're serving smoothies to 1000 people in 2-4 hours. We can serve more people faster if there is optimal line control. Some colleges set up stanchions so students enter and exit the line in an orderly way. This enables us to serve more people quicker (and run out of everything, as you know we want to do!).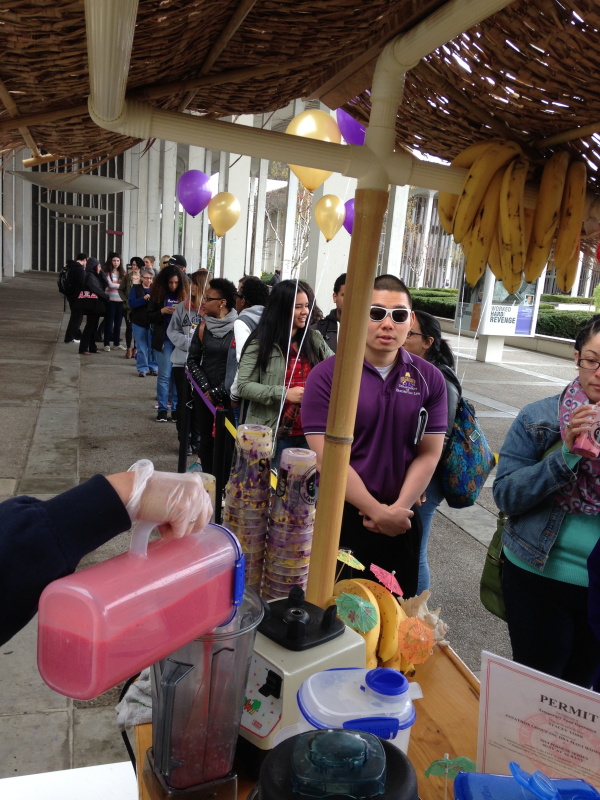 4. Add a new element
You know us for our great smoothies, espresso drinks, hot cocoa and shaved ice. But we also partner with other vendors (depending on your location) who offer chair massage (pair with smoothies or lattes for pre-exam relaxation events and spa days), fresh-donut makers, head shot photographers (excellent for senior and upper class events for students who want to brush up their LinkedIn profiles) and more. We'll create a bundle for you, all included in one proposal.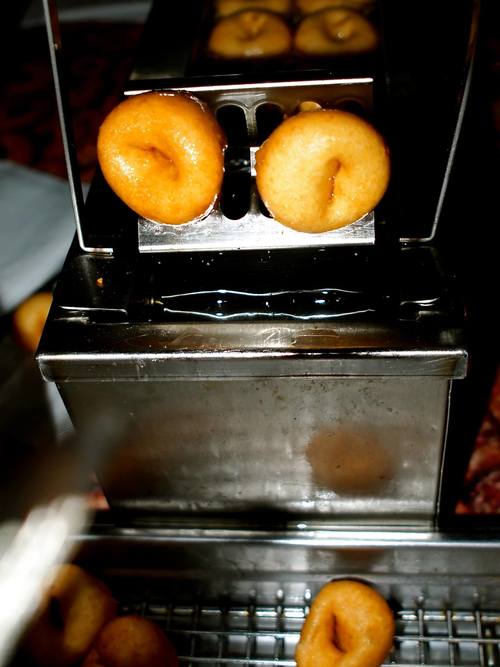 5. Tie in with a theme
We make Maui Wowi smoothies for every conceivable kind of event…and not just for Hawaiian themed events! BUT, who doesn't love dressing up in a grass skirt or the most outrageous Aloha shirt? Hawaiian events on campus are easy to plan, inexpensive to get supplies for, photo-ready and fun. And Hawaiian themed events are especially fun in the middle of winter, to get your mind somewhere warmer, if not your body.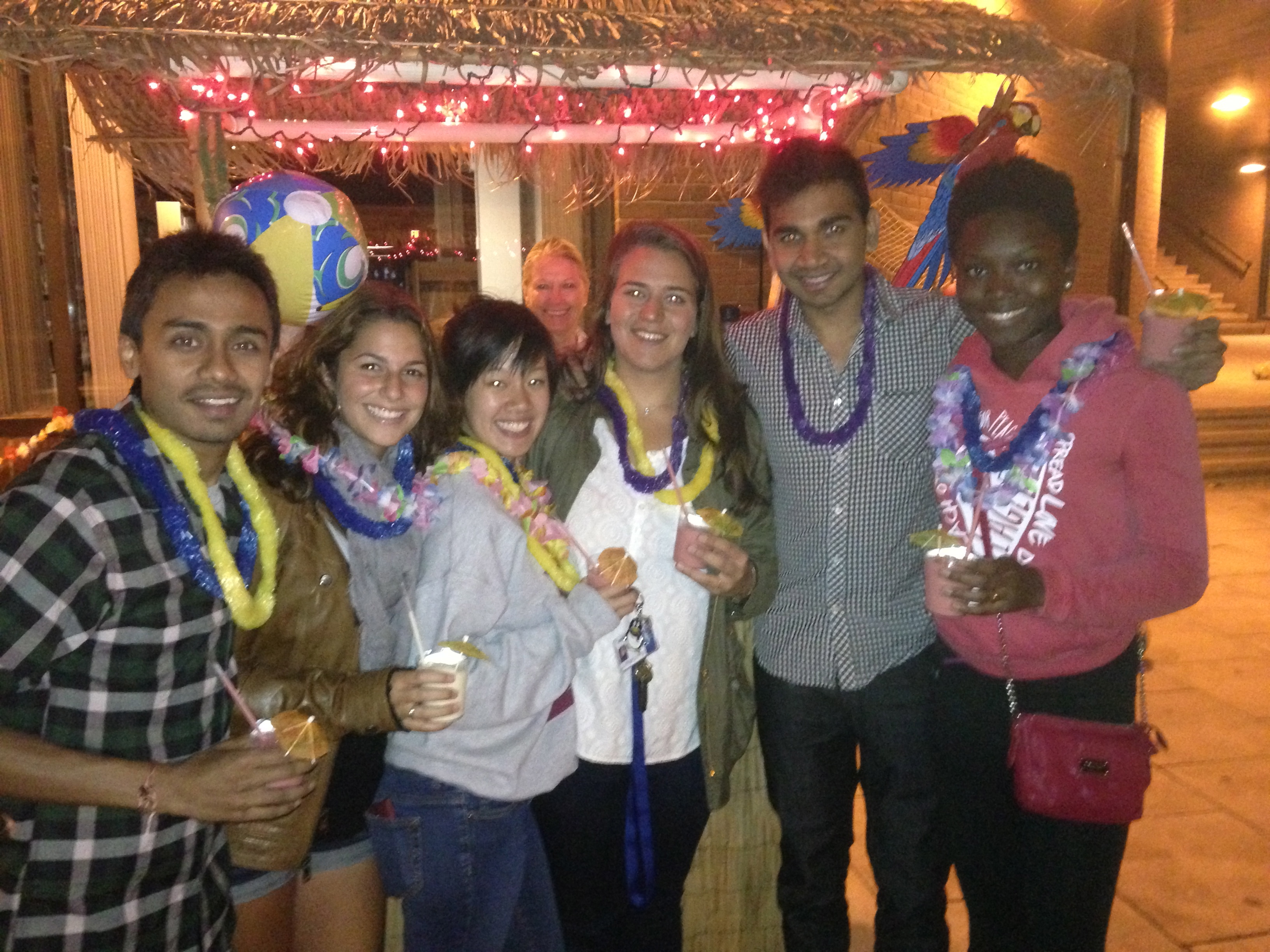 We've also done smoothie bars for events like Gatsby Night, Zumba Party, Foam Party, Health & Wellness, Movie Night (smoothies + popcorn = yum!), Alcohol Awareness, Valentine's Day (strawberry smoothies and cherry shaved ice, anyone?)
Got any of your own tips and tricks for better campus events? Let us know!