Maui Wowi provided a wide range of espresso drinks to hundreds of attendees at a conference in New York last week. The event was the perfect showcase for Maui Wowi's high-end espresso service.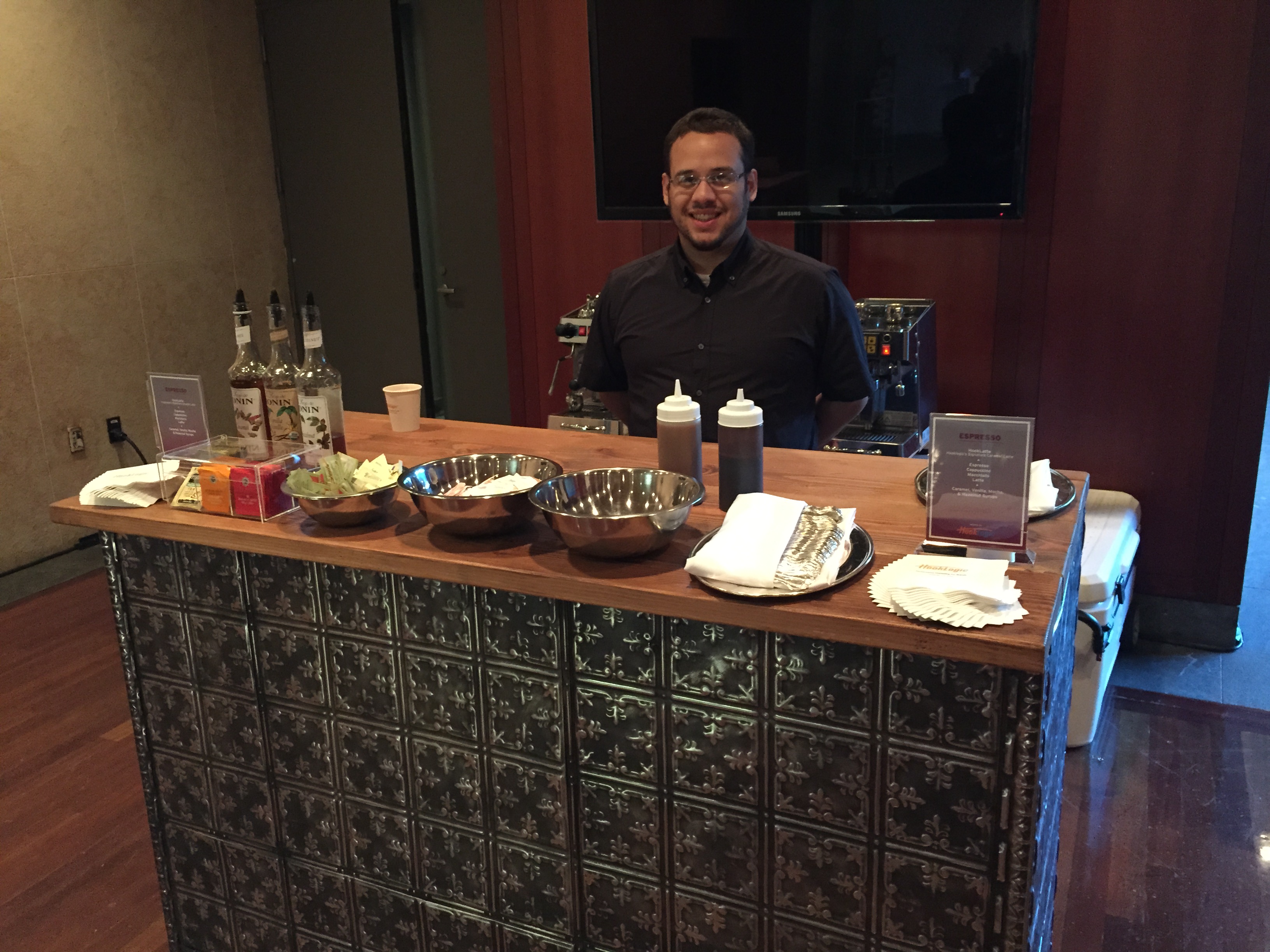 Maui Wowi used our custom Kona-blend espresso beans. We prepared espressos, lattes, cappuccinos, macchiatos and Americanos. The attendees came in waves after each conference session, and we were able to serve everyone with a two-machine setup and two highly experienced baristas.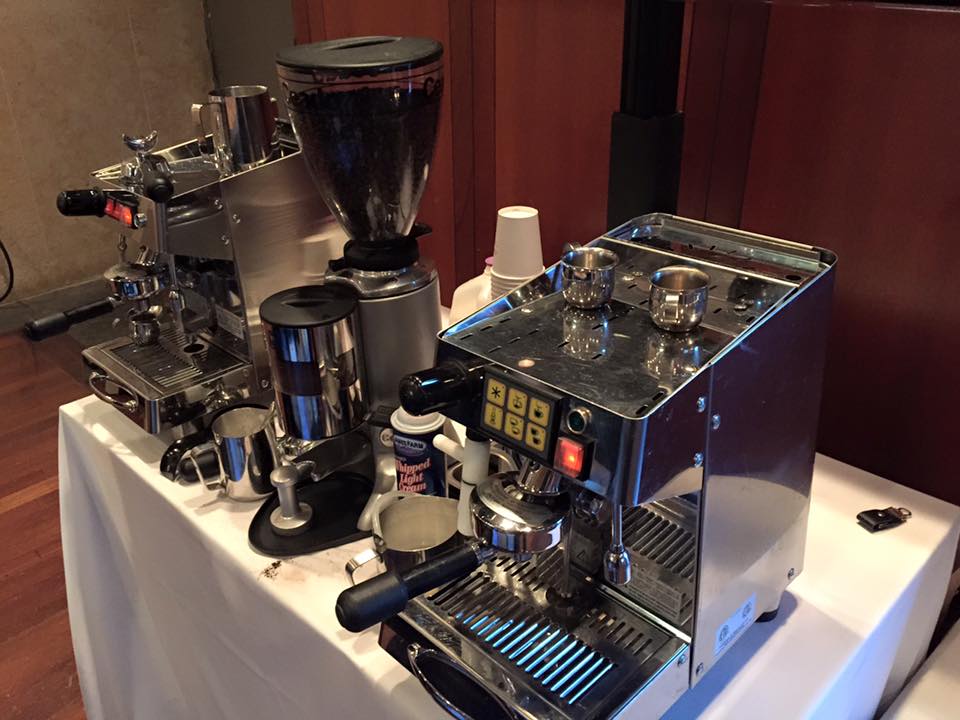 Guests commented on our drinks and returned repeatedly for our unique product. One of the conference exhibitors ponsored the hot cups we used to serve our drinks — 8 oz. cups for lattes and 4-oz for espresso shots.
Many event planners and caterers know Maui Wowi more for our smoothie catering and our tiki bar setup. In fact, almost all of our espresso catering is done in a more formal setup like the one pictured above. 
For more information on how Maui Wowi can enhance your conference or corporate event, or how we can help you create a highly memorable and visible sponsorship opportunity for your next exhibit.
Get a Price Quote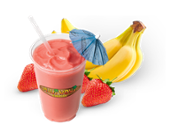 We serve: Smoothies, Coffee, Espressos, Cappuccinos, Daiquiris, Margaritas, Frozen Cocktails & Chocolate beverages catered for your events & parties. We're completely mobile: we can set up just about anywhere, indoors or out, summer or winter.
Maui Wowi is ideal for Bar/Bat Mitzvah, Sweet 16, Holiday Parties, Graduations, Corporate Meetings & Events, Customer Appreciation Events, Retail & Tradeshow Promotions, Movie Sets, Summer Camps, College Campus Events and more.
Tags: espresso
Share this post: