---
Maui Wowi Coffee & Smoothie Catering's first corporate holiday party of the season last night featured a spicy drink menu of espresso drinks mixed with Fireball whiskey, Pinnacle Cinnamon Roll vodka, and Bailey's Salted Caramel.
---
If you're among those event planners who think of smoothies and tiki bars when you hear the Maui Wowi name, it's time to think again. We've been getting more and more into espresso catering for corporate events like holiday parties, corporate meetings, and promotional events; private party espresso catering for weddings and other celebrations; and espresso and hot cocoa drinks for campus events.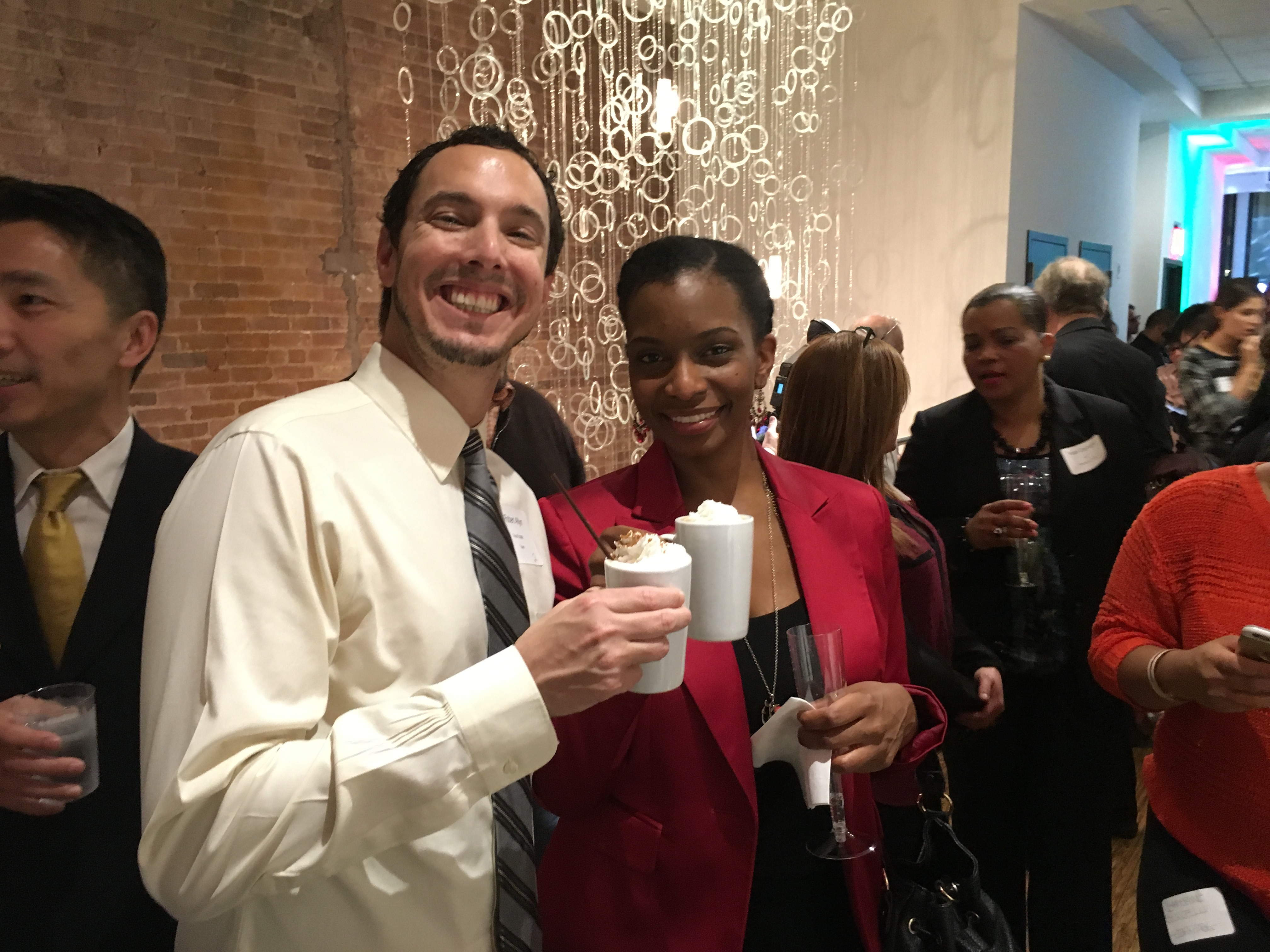 Maui Wowi can serve a custom espresso menu with or without alcohol for private parties. We'll work with your event planner to customize a menu and create signature drinks.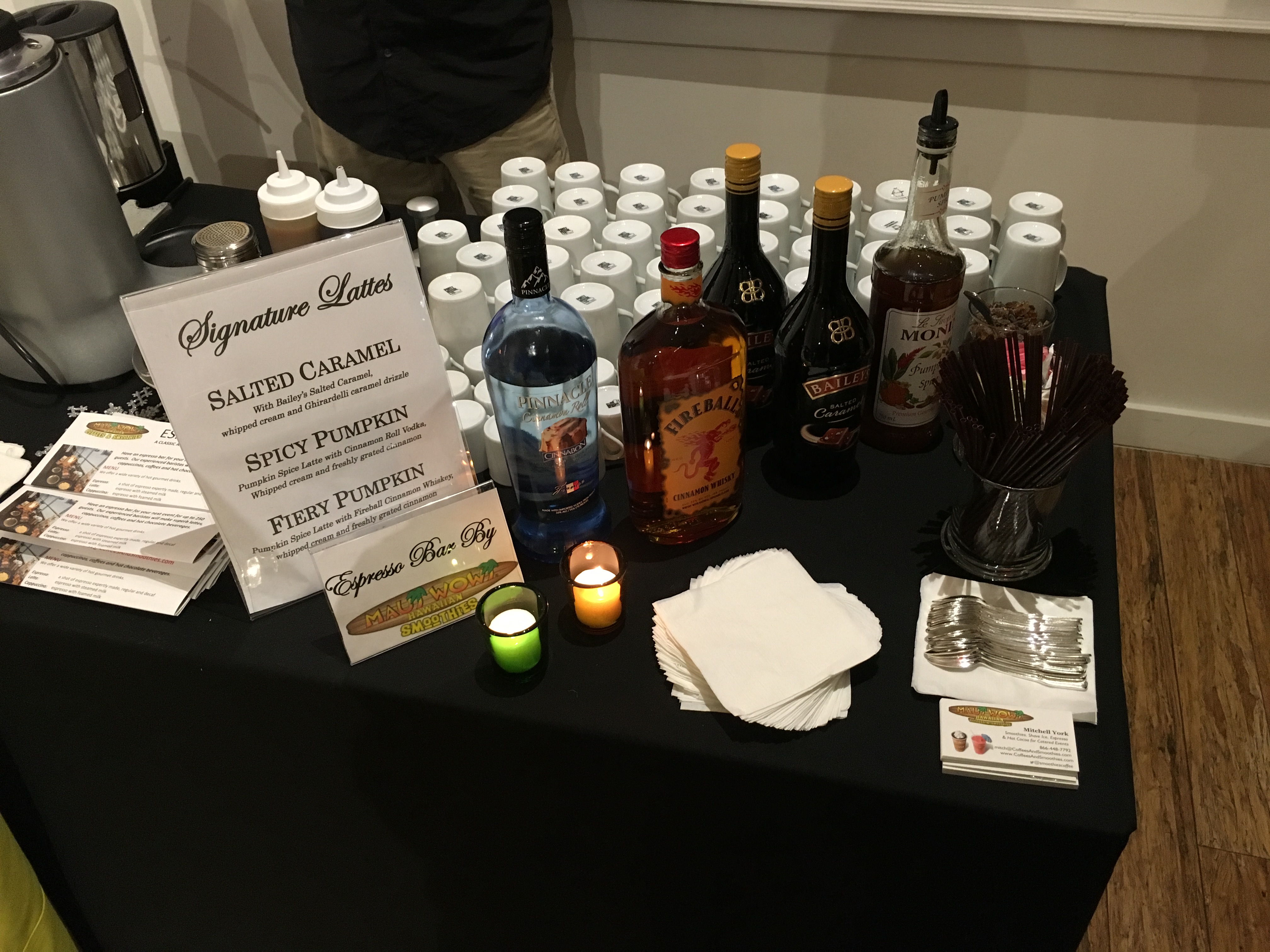 If you've worked with Maui Wowi before, especially for our smoothie events, you may have seen us dressed in Hawaiian shirts. For espresso catering we typically dress in black button down shirts and black pants, but we can wear whatever apparel is appropriate.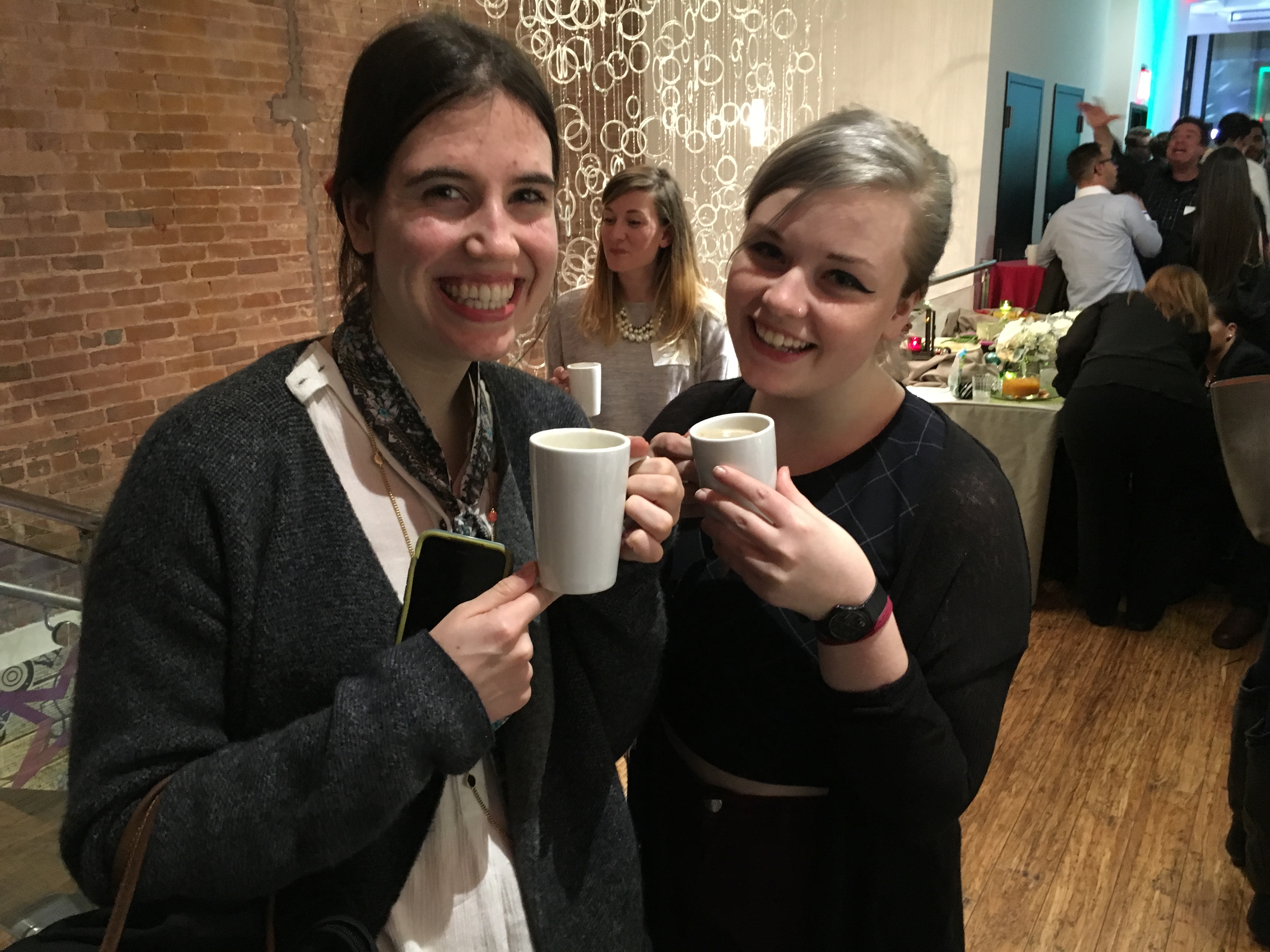 As a planner, you'll benefit from Maui Wowi espresso catering's rapid setup time. We can be ready to go in 15 minutes or less.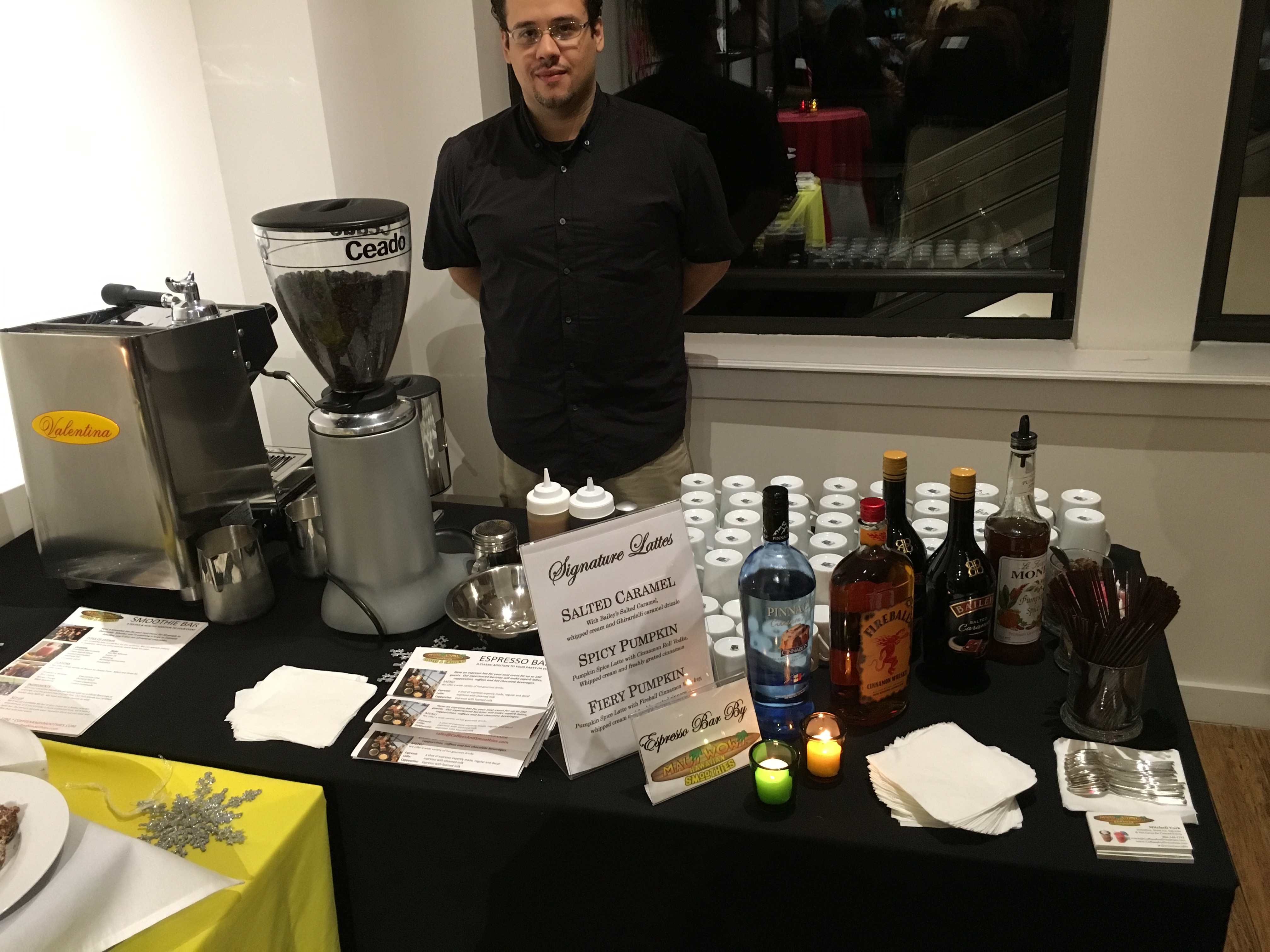 Maui Wowi espresso catering can serve hundreds of guests. For smaller events with tighter spaces we use a single machine (above) and for larger events we can use multiple espresso machines and servers,
---
If you're ready to find out more about what Maui Wowi espresso catering can do for you as you plan corporate holiday parties, weddings or other events, call us at 866.448.7792 or complete this form:
---