If you're an HR manager, event planner or company owner looking for something special to do for your employees this summer, a Maui Wowi catered smoothie bar for an employee appreciation event is the best idea you're going to find. Here are six reasons why (and if you need 80 more, call us):
1. Everyone loves smoothies. We offer dairy and non-dairy options like Maui Wowi Tropical Smoothie for your smoothie catering event. Plus we come to your location with our portable tiki bar and set up in minutes. If you provide it, we'll add alcohol to make the best pina coladas, strawberry daiquiris and margaritas you've ever had.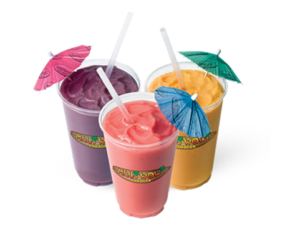 2. New York (and other cities) are miserable in the summer. Like the song says, "Hot times, summer in the city, back of my neck feeling dirty and gritty." Make your New York (or hundreds of other cities) summer a little less of a sweat with a smoothie catering event at your office, warehouse, manufacturing plant, or any place else there are people in need of cooling off.
3. Everyone loves coffee. If fruit smoothies aren't your jam, how about frozen blended cappuccino or cold-brew iced coffee?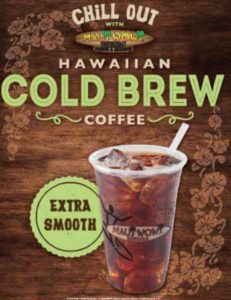 Add some gourmet flavor syrups (think Peppermint, Macadamia Nut, French Vanilla and more). Don't like coffee or smoothies? Sorry, don't know what to tell you.
4. Our smoothie catering events are healthy events. Our smoothies give your people a full dose of Vitamin C for the day. Fewer sick days. More productivity. Higher revenues. Higher earnings. Bonuses! Do the math!
5. The alternatives are crummy. Ice cream? Messy and fattening. Donuts? Sure, feed your people fat bombs.
6. Get your employees to stay later on Friday. Want people to hang around and get an extra hour of work? Have our smoothie catering on a Friday afternoon–  or any late afternoon — and your people will stay at work longer.