We thought it would help our HR manager, event planner and caterer friends to highlight some good ideas for organizing your summer employee appreciation event. Here are some resources you may find useful for company picnics and other employee appreciation events in New York, New Jersey, Connecticut, Pennsylvania and the other lower 44 states this summer.
1. Let's get the most important and best idea out first. Maui Wowi smoothies and iced/blended coffee drinks for a summer break for your people. Take a look at this frozen blended cappuccino and try not to cry. It's that good.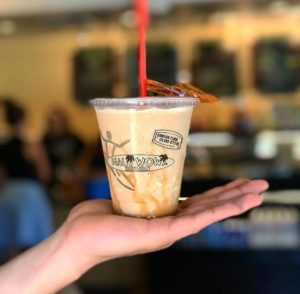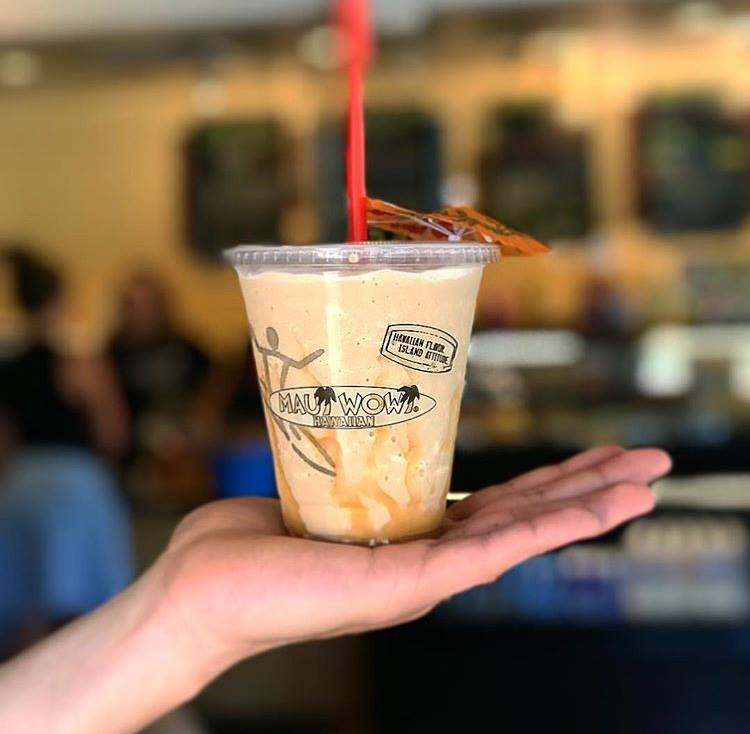 Or consider our smoothie catering options with flavors that will amaze you. How do these sound?
Black Lava Beach: black raspberry and strawberry banana
Sunny Paradise: strawberry banana and kiwi lemon lime
Hawaiian Breeze: strawberry banana and mango orange
Hawaiian Dreamsicle: pina colada and mango orange.
We could go on but we don't want to continue teasing you. If we were really mean we'd mention our Kona Chill – a Kona-blend coffee that you'll swear is ice cream. Or our Chai Chill, a spicy blended chai with a shot of espresso.
Say Uncle?
Okay, then give us a call or email us (see below) and we'll be right over. Your employees will appreciate us and you and you'll be on your way to a fantastic summer event.
Now on to some other ideas:
2.  Epic Party Ideas from SnackNation: Sumo Throwdown, Office Olympics, Throwback to your Favorite Decade…and a lot more fun stuff here.
3. A Boat Ride! If you're in New York or some other place with waterways, what a perfect perk for your people. And yup, we can bring our tiki bar onto any boat. (Well, not row boats or canoes. Although we haven't tried, so maybe.)
4. Talent Show: A great way for people to get to know each other and revel in embarrassment. (Give them all Maui Wowi smoothies afterward.)
5. Did we mention calling Maui Wowi to cater a smoothie or frozen coffee drink bar?